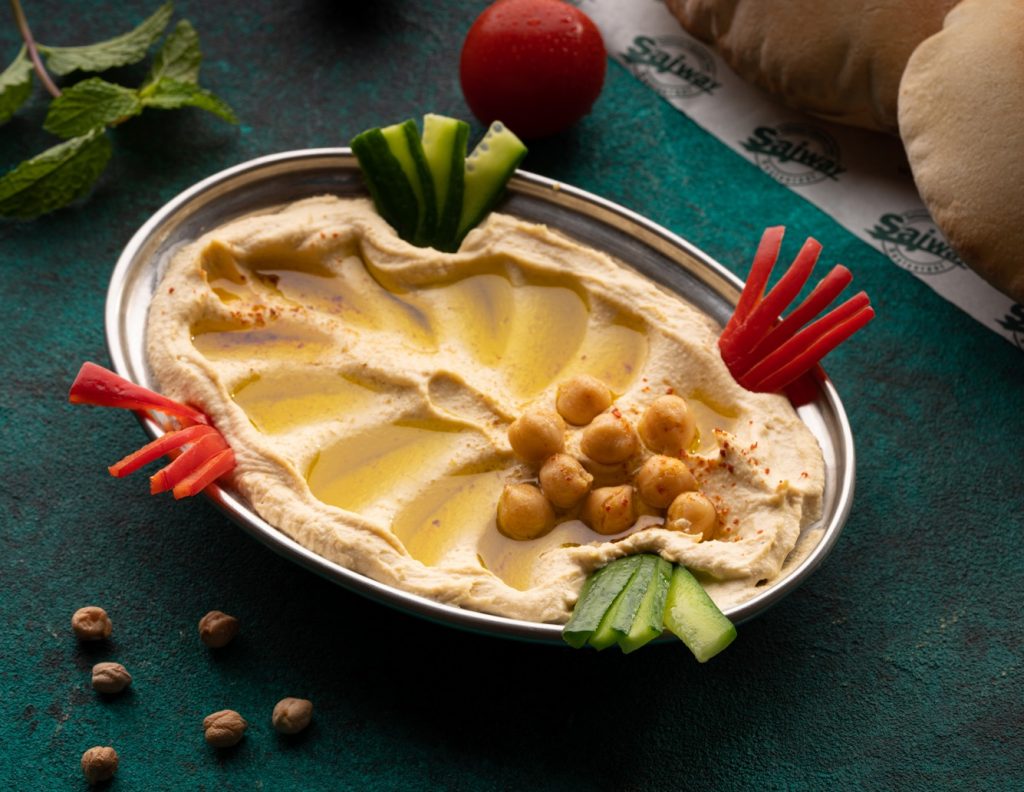 Best Hommos in Abu Dhabi tastes super-delicious and amazing at the same time
Being one of the Middle East's most food-centric capital cities, it turns to be hardly surprisingly Sajway embraces the Best Hommos in Abu Dhabi ( افضل حمص في أبو ظبي)cuisines of its fellow Arabian nations. Whether you believe hommos got invented in Egypt or the Levant. The chickpea spread is undoubtedly one of the most unmistakable dishes through the MENA Region. You really cannot get a much more simple yet effective creation than hommos. It is really easy to get it wrong however we find it to our cost before.
Sajway has spread its wings across the Middle East and offers the Best Hommos in Abu Dhabi. Combine the best of Lebanese and American cuisine, the restaurant has won over multiple a foodie and food critic in around 25 years, and we are happy to say that we are wholeheartedly with them. This place really loves its hommos while offering no fewer than seven different types of beauty. This place really loves its hommos, while offering no fewer than seven different types of the most delightful dip. This is for something little different. We say try the hommos sujuk that comes with Armenian Beef Sausage of that name.
Add grace to your big days with the most delicious hommos dishes now
The gorgeous Best Hommos in Abu Dhabi gets lauded both for its culinary creations and its lovely location right within the heart of Abu Dhabi. People enjoy coming over here for years and may certainly highly recommend the dishes that it produces day in, day out. This has got a traditional version and five offerings that each has a little twist. A pair of them has ever been given the signature dish tag. The hommos pesto is basically homage to that brilliant basil-based sauce through Genoa, while the tasty hommos bil karaz takes those blitzed chickpeas and sweetens them with Aleppo cherry, onion and tomato that add pistachios for some real crunch.
It would be amazing to have triple delight hommos that is old-school dish done three ways- with pesto, beetroot and black olives. The flavour combinations are perfectly balanced and prove whatever the result. Sajway is always a top shout in everyone's eyes. Elegant as well as sophisticated. This is a cut through the majority of Levantine restaurants that you may usually find within the capital. It certainly elevates that cuisine. For one of the creamiest, tastiest bowls of hommos you are likely to try, the restaurant has got it perfected. Who may think such a seemingly straightforward dip may be flavoursome.
Make your special days no less than a celebration
The original Beirut version is superb indeed, however we love the Hommos that comes with a chopped parsley twist. The place has got a popular choice for the Jordanians ever since it sprang into action way back. The restaurant got set up in Abu Dhabi and has proved something of a go-to-for those looking out the Jordanian staples of hommos, foul and falafel. The original version is ideal for the traditionalists. You may select to get served with Beirut-Style (with parsley) or with a meaty topping that would make this delightful dish all the more filling. You can make your day just wow with the Best Hommos in Abu Dhabi. You may visit the restaurant anytime since it helps you to grab an authentic taste of old Lebanon. The hommos here comes in three ways- original, chmandar (beetroot) or Beiruty (chopped parsley). Each has got its own distinctive flavour combos that would leave a happy sensation over your taste buds. Since the introduction of Wheat, Noodles have always played a major role in the menu of multiple cultures. A great benefit of Noodles is that they are also able to get made through rice. However, multiple home style dishes focus around the delicacy known like the layered noodles. These noodles affect texture along with taste. Noodles and Chicken go well altogether.
Enjoy amazing flavours of different hommos now
With a Myriad of great tastes within one meal, a chicken noodle casserole gets capable of pleasing multiple eaters. Steak is not the type of dish that you cook every day. This implies that you would only consider to prepare when you desire to have a special meal. Making side dishes to complement the steak is quite crucial to ensure that you get a balanced meal. The extra dishes may either add a hint of flavour or else add a whole lot of extra flavour. Ensure coming over since the place is famous for the Best Hommos in Abu Dhabi.( افضل حمص في أبو ظبي)