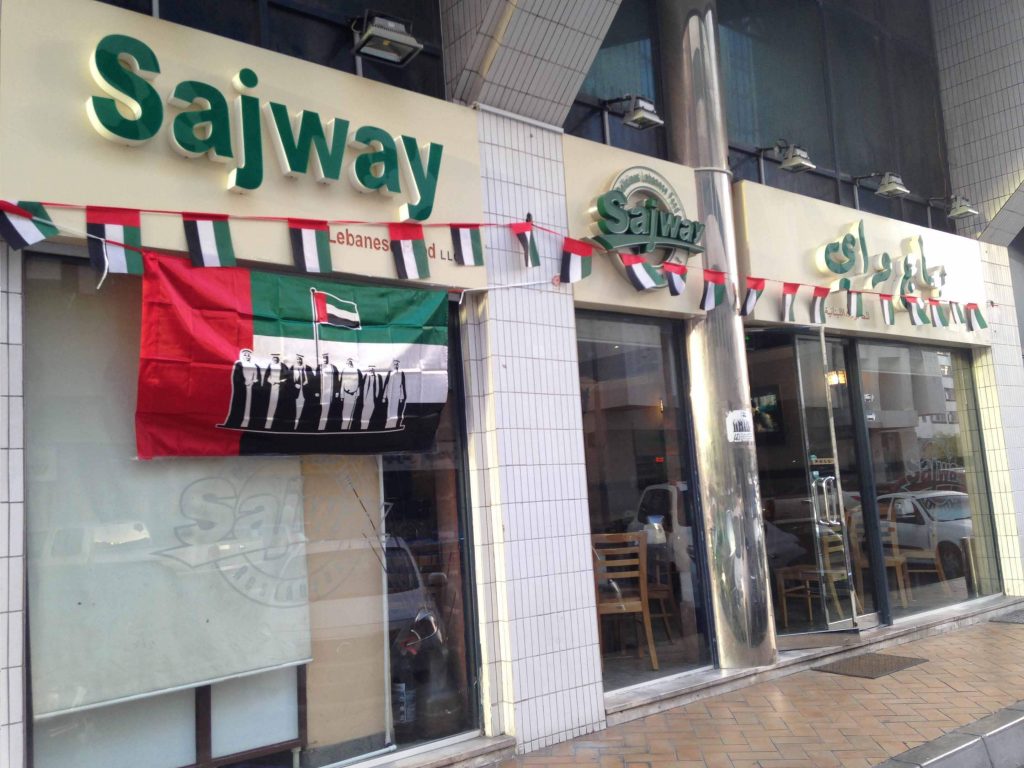 Best Arabic Restaurant in Abu Dhabi offers delicious meals for your big day
When it comes up to food, Abu Dhabi aims to offers you with something to cater to everybody's taste. If you turn to be fond of Arabic food then there are multiple places within Abu Dhabi that offer you with a delightful experience. The Arabic restaurant within Abu Dhabi serves true, authentic Middle-Eastern fare so as to satisfy your cravings. Arabic Cuisine aims to represent the cuisine that is popular in most[ of the parts of the Middle East. The food is just a combination of different types of cuisines that includes Jordanian, Egyptian, Lebanese, Emirati and Moroccan Fare. When it comes up to good Arabic restaurants within Abu Dhabi, Lebanese outlets are reliable options that are popular with people through all over the globe. Now, you may enjoy eating food in the Best Arabic Restaurant in Abu Dhabi.
Sajway is one of the best restaurants so as to experience the deliciousness of Lebanese cuisine within Abu Dhabi. Popular dishes to begin with involves Muttabbal, fried potatoes and kubba fried followed by a fried chicken liver, musakhan, fatteh and balilah beiruti within the main course. The place has got an interesting breakfast menu and home delivery facility too. The place has got an interesting breakfast menu and offers you with home delivery facilities perfectly. The restaurant is a part of chain of eateries that operates across different parts of UAE. You may try on the amazing and famous Fattoush, Batata, Harra, Kibbeh, Moussaka and a lot more.
Make your day fantastic with Best Arabic Restaurant in Abu Dhabi
The list of Middle-Eastern restaurants within Abu Dhabi occurs out to be incomplete without mention of the eateries that offer Moroccan Fare. Moroccan food turns out to be equally loved through the Emiratis and tourists too. The popular restaurants offer this type of cuisine that makes your day simply perfect. The cosy and quaint restaurant serves with exotic Moroccan flavours that transport you towards the street of Abu Dhabi within no time. It serves up an egg with cheese, Malawi, Moroccan Boulfaf, grilled kofta and brochete bladi. It aims to accept the payments through cash as well as credit card and all the online payments are acceptable. This is a perfect place to spend time with your parents, catch up with your amazing friends or else enjoy a romantic dinner date with your partner. It aims to offer you with a selection of delicious appetizers, main courses and desserts. Best Arabic Restaurant in Abu Dhabi ensures to make your day amazing.
You may enjoy a buffet at the restaurant while topping your feet to the live music that is played within the background. Ensure that you discover Moroccan delights at the restaurant. The place is perched over an amazing place that has the environment nearby and greenery adds on the limelight to the restaurant. It offers access to Wifi and a shisha facility that makes your day run in a flexible manner. When it comes to food then some of the more popular dishes may include tomato burrata, moutabel, briouat, mechouia and grilled tiger prawns. If you hanker for something sweet, you must try the desserts like Umm Ali and Milk Ganache tart.
Add grace to your big day with Best Arabic Restaurant in Abu Dhabi
The place adds on such an experience that lits the taste of traditional flavours that is why there occurs an abundance of Emirati Restaurants within Abu Dhabi. While bringing you with authentic Arabian fare, the place offers typical Emirati and Arabid dishes that includes Jareesh, Madfoon, Lamb, Sahawaq, Cheese, zerbian and a lot more. The seafood dishes are pretty appetizing, that invites the fish lovers from all around the globe. The menu has got an array of appetising treats that range from Fatayer special mixes that includes mix chicken, tuna, qishta and sausage- to molokhia, mahasi and okra plate. The dessert options turn to be pretty tempting with chocolate nutella, kraft chicken with honey and bogasha.
If you turn out to be fond of Egyptian cuisine then head straight towards the restaurant as soon as possible. The restaurant offers light bites including Filling meals. Some of the popular items over the Egyptian menu involve taboule, racca zaatar salad, fatteh chicken shish Taouk and Kebab Orfali. You must surely head over here so as to have one of the best experience of eating delicious dishes. You must come over Sajway since it is one of the Best Arabic Restaurant in Abu Dhabi(أفضل مطعم عربي في أبو ظبي).