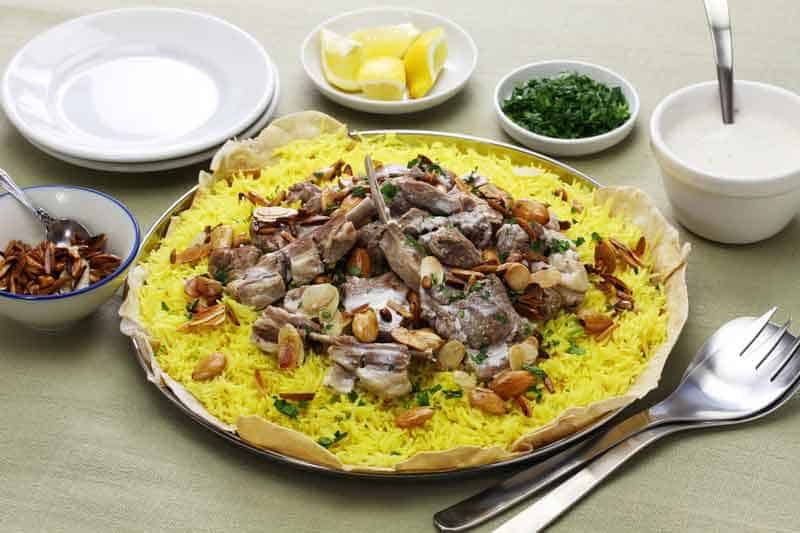 Jordanian Mansaf is a must-try dish in Mansaf
What is Mansaf made up of?
The three most important ingredients to make mansaf are lamb, Jameed, and surely some rice. Mansaf is one such dish that is all regarding lamb meat cooked with goat milk yogurt named jameed and is served with turmeric rice.
So, you see this is how to make the Mansaf Meat that turns to be famous in Jordanian Mansaf.
What is Mansaf?
Mansaf is traditionally eaten collectively on a huge platter in the Bedouin and rural style, standing across the platter with the left hand behind the back and while using the right-hand inspite of the utensils. Since Mansaf got originally popular among the Bedouins, much of the traditions that they used with the dish still exist in the 21st modern dynamic scenario.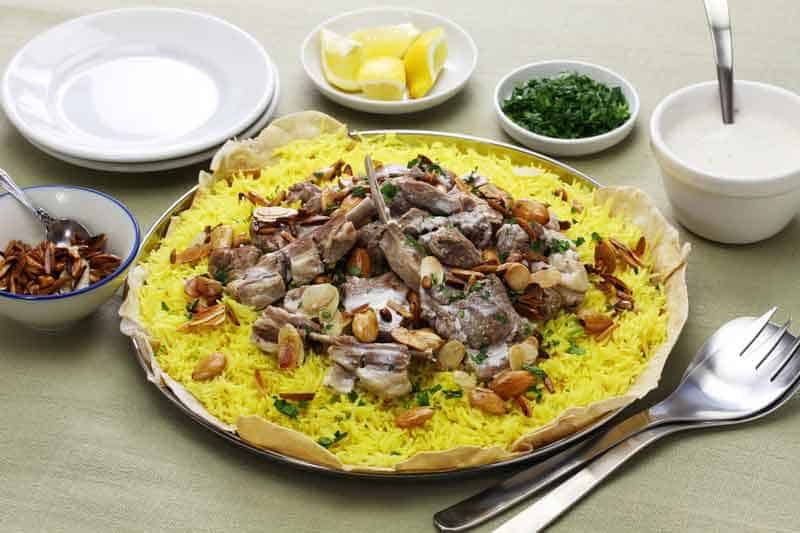 The tray consists of Mansaf and is placed over the table wherein people gather across it while standing. Mansaf must be eaten with the use of a person's right hand only while the left is behind the person's back. The hand is used to make the balls of rice and then the ball is placed within the mouth through the use of three fingers. It is frowned upon to blow on the ball of rice, no matter how hot. Multiple of these traditions are still used, however, they may be eaten with spoons and plates. Jordanian Mansaf ( المنسف الاردني )is one of the most amazing dishes in Jordan.
Jordan's National Dish
Though Mansaf is referred to as Jordan's national dish, however, is a recent dish that developed during the mandatory era of the early 20th century, and then promulgated as a national dish that follows independence. Sajway notes that the current form of mansaf differs through the independence-era and mandate-era recipes however are portrayed through the state as a dish that is both a national and a Bedouin tradition.
Mansaf is a mixture of Jordanian Lamb, yogurt, and Rice Pilaf. The whole prep time is 10 mins, cooking takes 1 hour and 15mins and in totality, it is 1 hour and 25 mins.
Ingredients
a. 1 pound of lamb on the bone (use the lamb leg)
b. 1 large onion, finely chopped
c. 3 cloves of garlic, crushed
d. 1 tablespoon cardamom pods, crushed
e. 1 teaspoon whole cloves
f. 2 tablespoons ground cumin
g. 2 bay leaves (preferably fresh)
h. 2 small cinnamon sticks
i. 1 tbsp black peppercorns
j. Water and the quantity are dependent on how wide your pan is
k. 2 cups of Greek Yogurt
l. 3 teaspoons arrowroot powder
m. 2 teaspoon sea salt
n. 1 handful of fresh mint, chopped
Jordanian Mansaf is one of the national dishes that are all about lamb meat cooked in goat milk yogurt named jameed.  It is served with turmeric rice! Mansaf is an Arabic dish and is rice.
You must be accurate about the original version of making mansaf with the right ingredients. Make sure you take the opportunity of learning about getting the best Jordanian Mansaf.